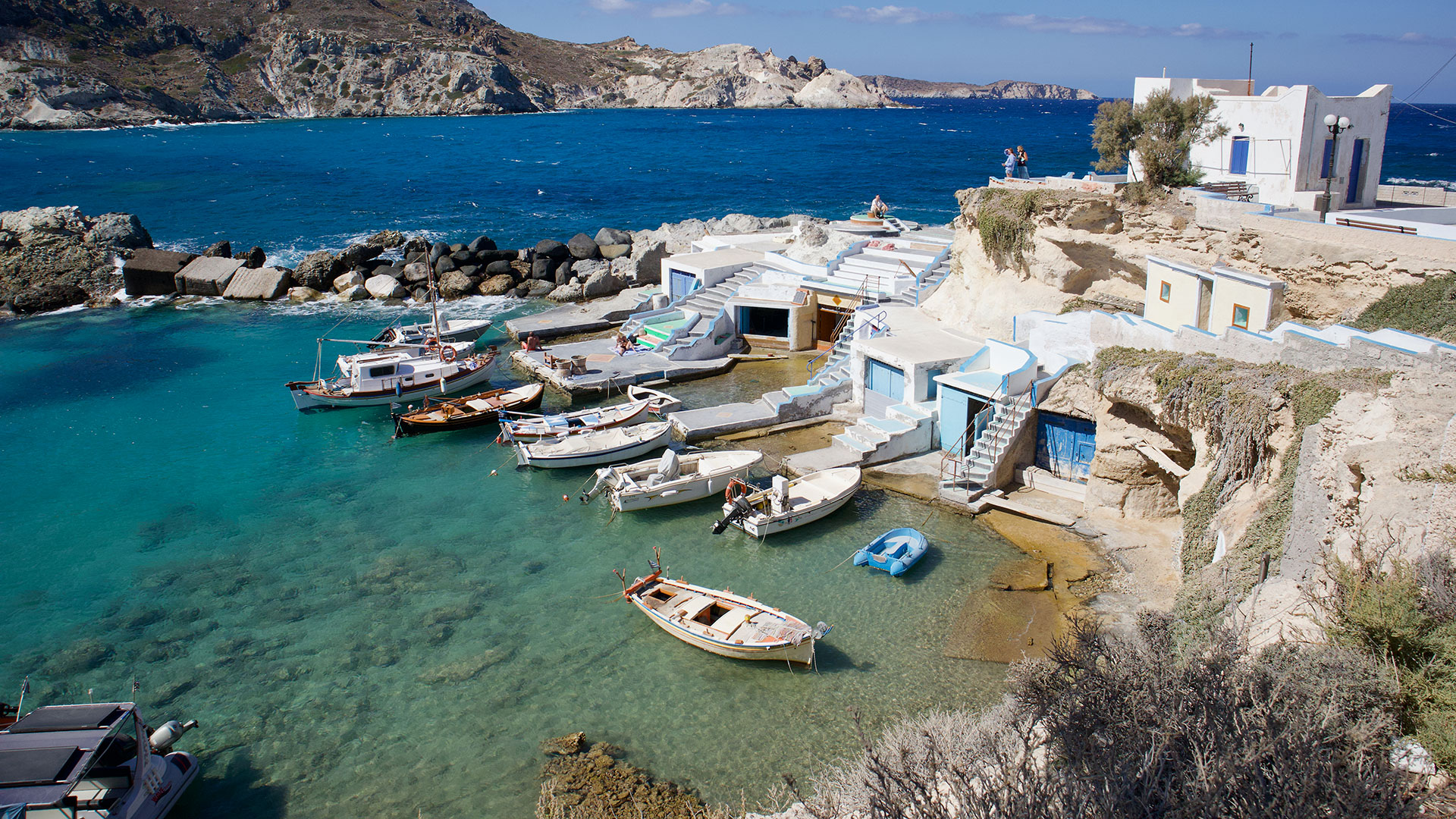 Milos Cars is one of the most experienced and reliable car rental companies in Milos. We cover almost the entire island, with different categories of vehicles for your every requirement. This way you feel safe!
You can collect your car from our head office in Adamas or from our office that operates inside the port of Adamas or from the airport. Otherwise the vehicle can be delivered to you at the place or hotel you want by simply noting the place and the name of the hotel.
CENTRAL STATION
Address: Adamas
Phone: (+30)2287023484 Fax: (+30)2287021978
Mobile: (+30)6985785595
Season of Operation: April-October
Port Station Adamantas
Address: Adamas
Phone: (+30)2287021113 Fax: (+30)2287021978
Mobile: (+30)6971677776
Season of Operation: April-October
AIRPORT
As soon as you land at the airport, one of our associates will be eagerly waiting for you in the arrivals area holding a Milos Cars sign, in order to hand over your rental car. This means you can skip the long queues and be on your way to your destination in no time! Our priority is to provide you with comfort so you can focus on enjoying your trip. Book with us today and let us take care of the rest!
Our reviews
Ines Benyelles
We rented a car with them spontaneously (after having had a horrible experience with another rental company) and it was all perfect! Very friendly young staff and with cars in very good almost new condition. I can 100% recommend these guys. They even let us leave our luggage at the office when we returned the car since we had a few hours left until the ferry arrived. Thank you for everything!
Hubert Małek
Great and quick service. We came without reservation and maybe after 5 minutes we were already in the car. The price for small car (Seat Mii) was 65 euro per day, the car had AC and it was a perfect car for such a small island. Return of the car was also very smooth. People working there are really nice. Highly recommend.
Adrian Robinson
Easy to do business with . Good communication all round. Car was as described when ordered via the web and no funny business either picking up or dropping off. Office close to ferry terminal so easy to walk to. They stored our bags for a couple of hours when we returned no problem at all.
Mansel Jones
We ordered a car through our hotel and Milos cars came to the hotel to pick us up. We didn't like the car we ordered and they changed it to more comfortable car with minimal effort. We returned the car and the handover was complete quickly an efficiently. No fuss no bother no drama.
Matthew Trede
My wife had been speaking to these guys via email before we arrived, great communication. When we arrived at the airport there was a stand and we were taken to the store and car was brought over. No mess no fuss, super easy to deal with and helpful.
Christopher von den Hoff
Highly recommended! Everybody was super friendly and the rental process was quick and uncomplicated. We booked the car for pickup at the airport but we ended up arriving by ferry. The staff was super flexible and allowed us to pick up the car in town instead - at no extra charge and a few hours earlier than planned!
Matthieu Lerat
Professional team, very helpful and providing good advice. The checkin and checkout were really efficient. We appreciated the early checkout before boarding an early ferry at the port. Good car in good condition. We recommend them!
Lee Johnstone
We used Milos Cars for two day car hire and found their cars and service were perfect. We initially booked for two consecutive days but needed to swap around to get a boat trip due to high winds on one day. Most car hire companies would not do this but Milos Cars were very helpful and allowed us to split over a different day for which we are very grateful. If we go back to mills, they would be our preferred choice.
François de F
Great deal. Lowest prices we were able to find. The two guys working there are really nice. It was a lot of fun going there every day to pick up a new car because of our last minute program.
Thanks guys!!
Strongly recommend!!
Elina P
Quick and easy service, we had no problems at all.
Lucas Romero
Warm welcome by two very smiling women.
Vehicle in very good condition perfect for visiting milos, available at the last minute without reservation even in high season, at a reasonable price.